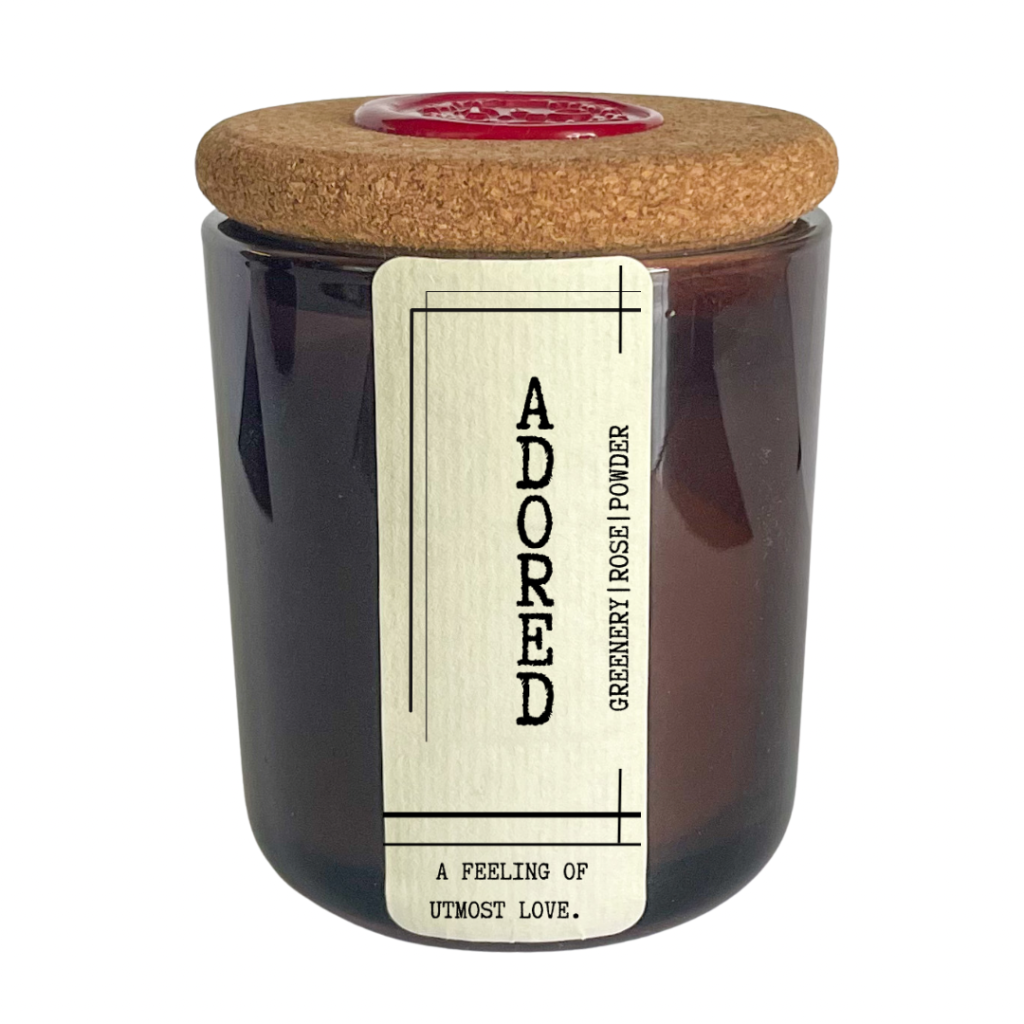 Adored
to regard with the utmost esteem, love, and respect; honor.
As delicate and enchanting as a fresh bloomed rose. It's clean notes of ozone and rose water are a modern take on a romantic fragrance.
Top

– Green Leaves, Ozone

Middle

– Rose, Carnation, Ylang Ylang, Lily of the Valley

Base

– Powder, Peppercorn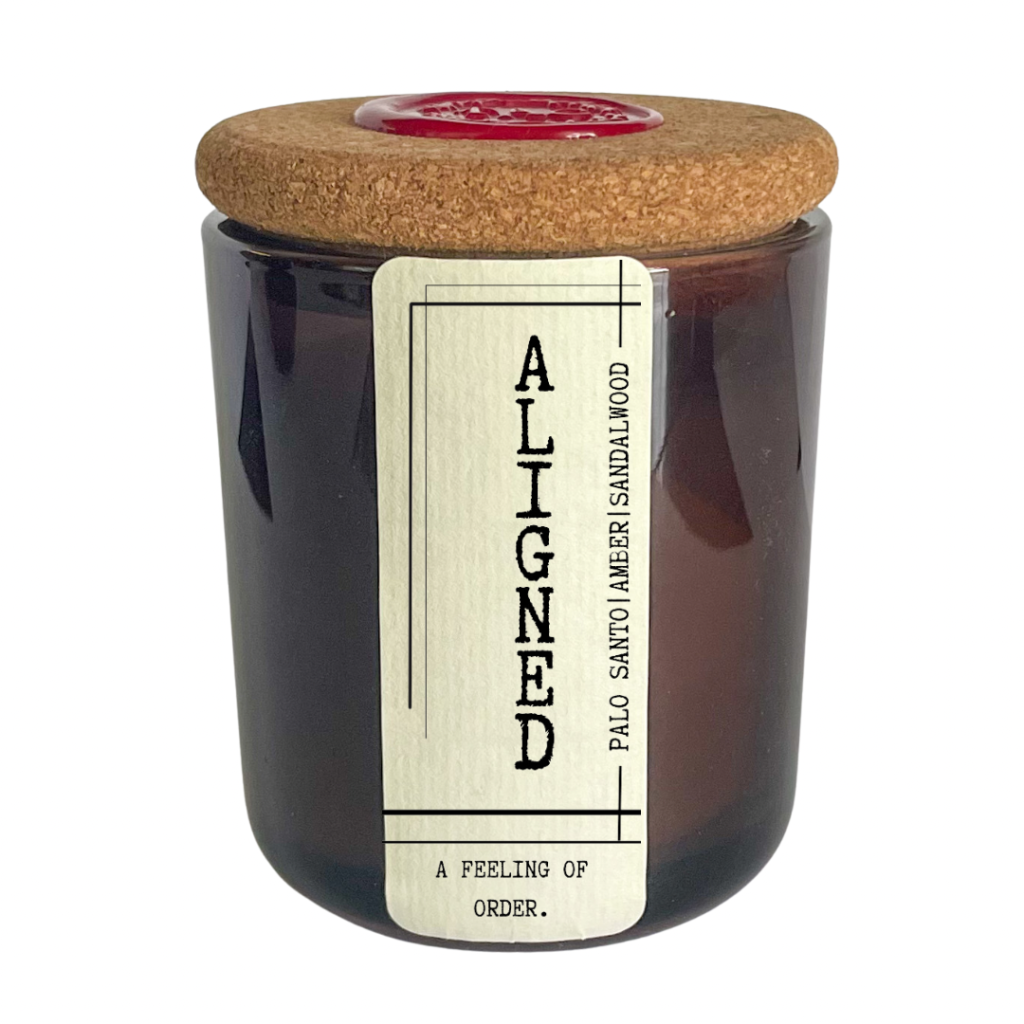 Aligned
to place or arrange in the correct order
A smokey blend of calming Palo Santo and herbal moss create a tranquil aroma that is sure to ensure a cleansed space lacking of stress but full of positive energies. 
Top –    Citrus • Green • Herbal
Middle –   Amber • Palo Santo 
Bottom –  Sandalwood • Moss • Musk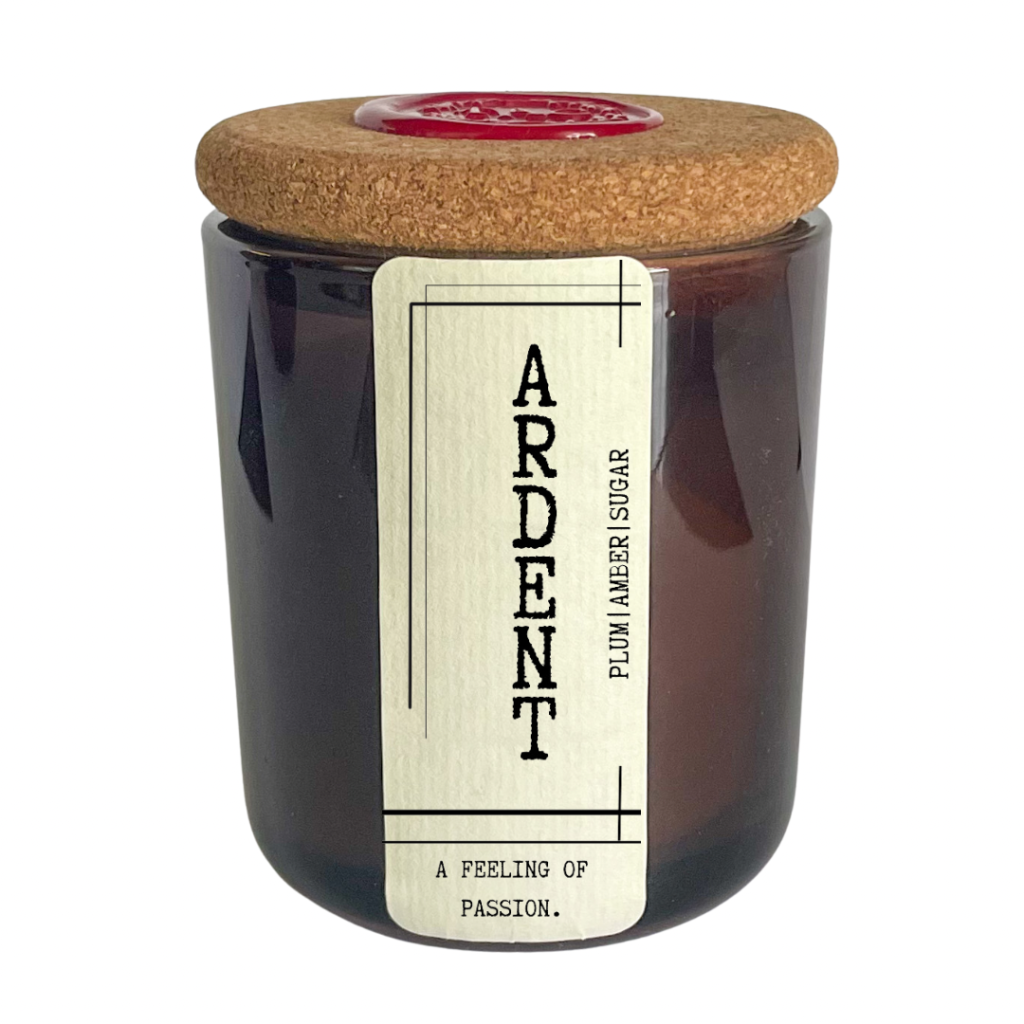 Ardent
having, expressive of, or characterized by intense feeling; passionate; fervent:
Take a night in and wrap yourself in the comfort of this warm and fruity blend of plum and vanilla. Juicy plum forward, this sensuous fragrance stays sweet with notes of amber and vanilla.
Top

– Citrus

Middle

– Plum, Black Cherry

Base

– Sugar, Light Musk, Amber, Freesia, Vanilla
Assured
guaranteed; sure; certain; secure:
A captivating evening with a cultivated cocktail in hand, this dark musk and rich amber scent is lifted by bright citrus currants for a balanced affair.
Top

– Anise, Eucalyptus, Saffron

Middle

– Blackberry, Black Currant, Basil

Base

– Fennel, Dark Musk, Tonka Bean, Amber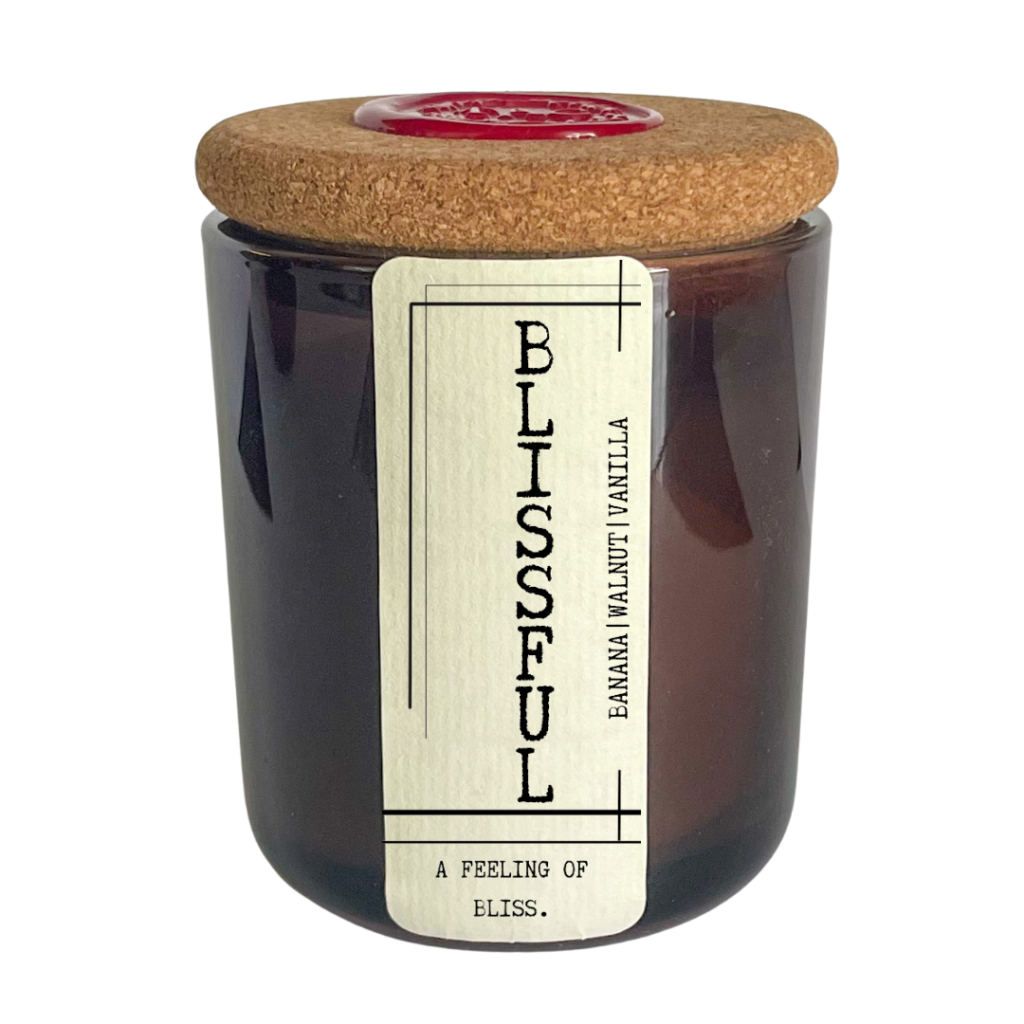 Blissful
full of, abounding in, enjoying, or conferring bliss.
Let the nostalgic aroma of banana nut bread fill your home with this fragrance of buttery walnuts and ripe bananas. A warm and sweet base of vanilla enrich the scent beyond the norm.
Top

– Banana, Lemon Peel, Walnut

Middle

– Sugar, Nutmeg

Base

– Tonka Bean, Butter, Vanilla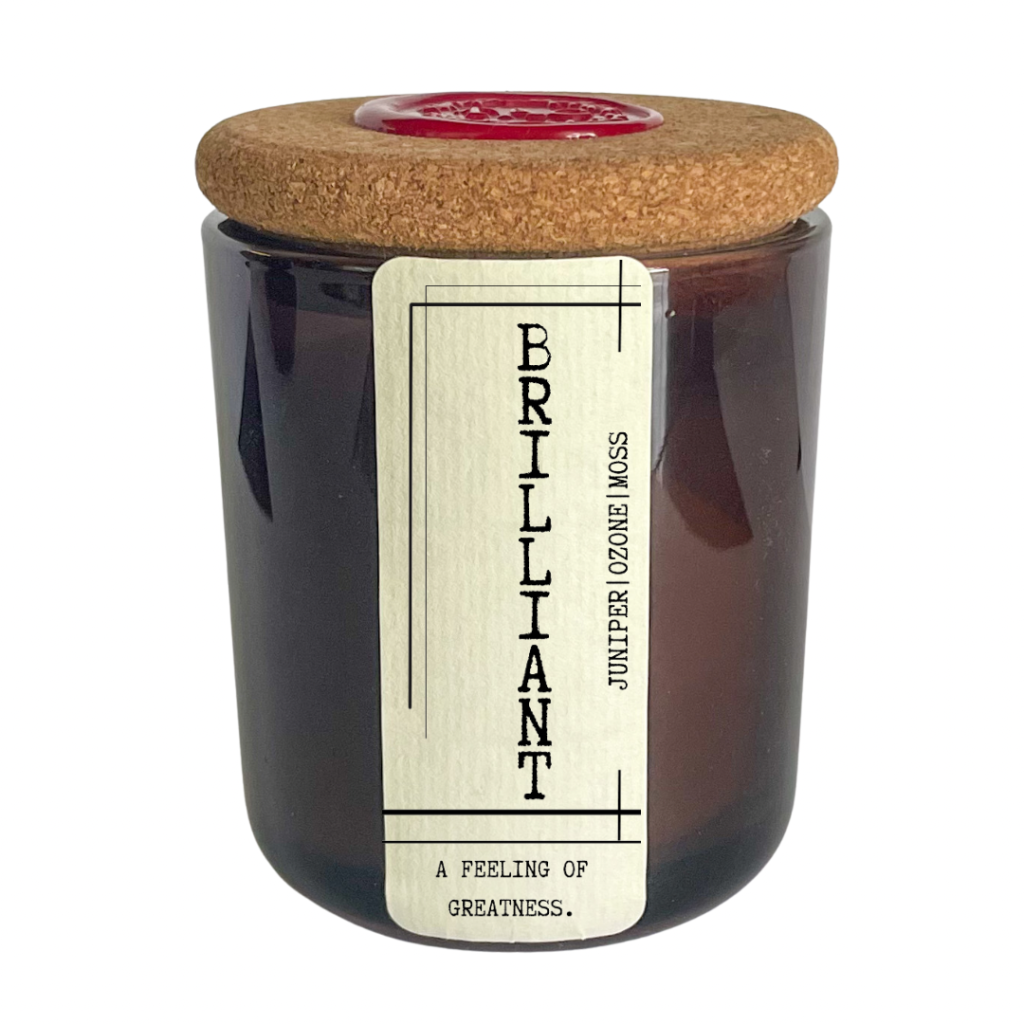 Brilliant
shining brightly; sparkling; glittering; lustrous:
Airy and woodsy, this juniper and cool ozone will have you nostalgically walking through a winter forest as the wind blows through the trees.
Top

– Ozone, Camphor, Citrus

Middle

– Pear, Pine, Red Currant, Berry, Cherry Blossom

Base

– Juniper, Sage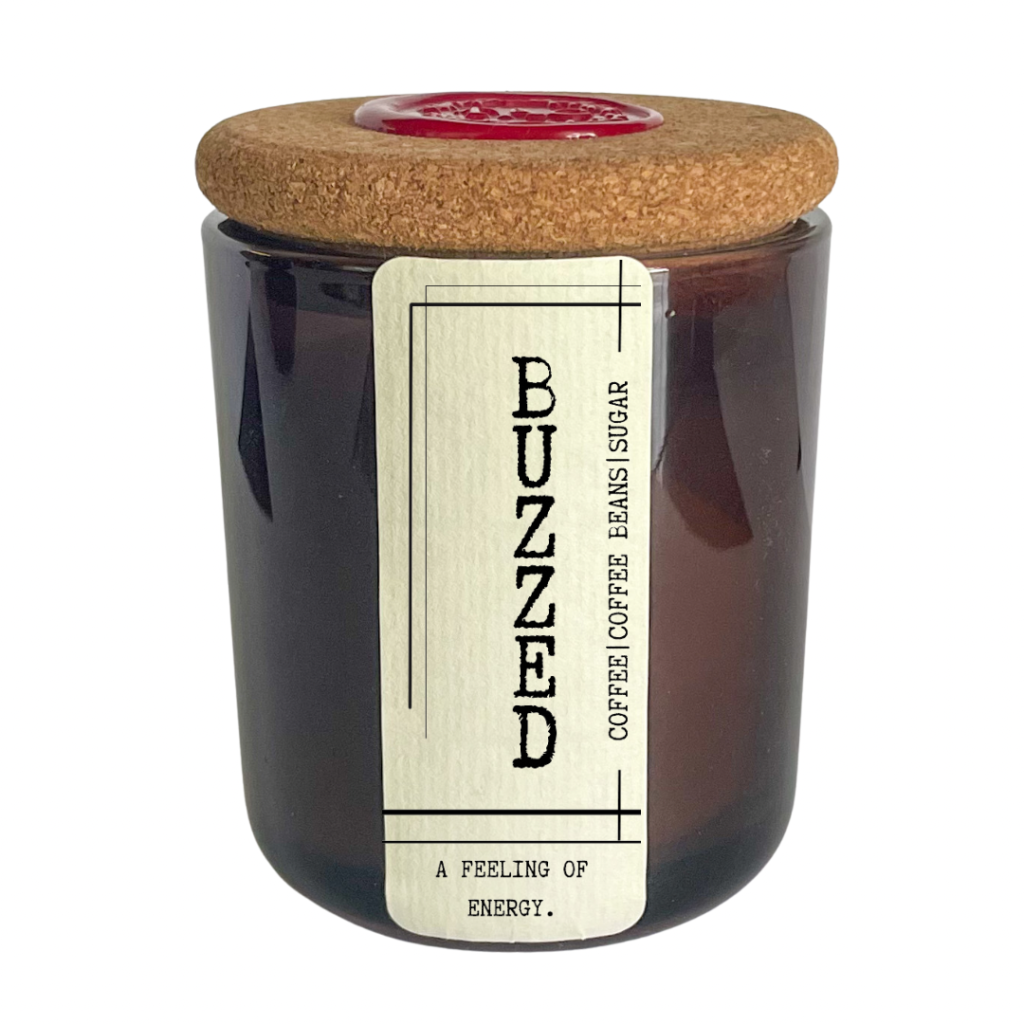 Buzzed
to move busily from place to place.
Bold and awakening, this strong morning coffee scent is just as familiar and pleasing as your favorite morning brew.
Top

– Coffee

Middle

– Sugar

Base

– Cream, Coffee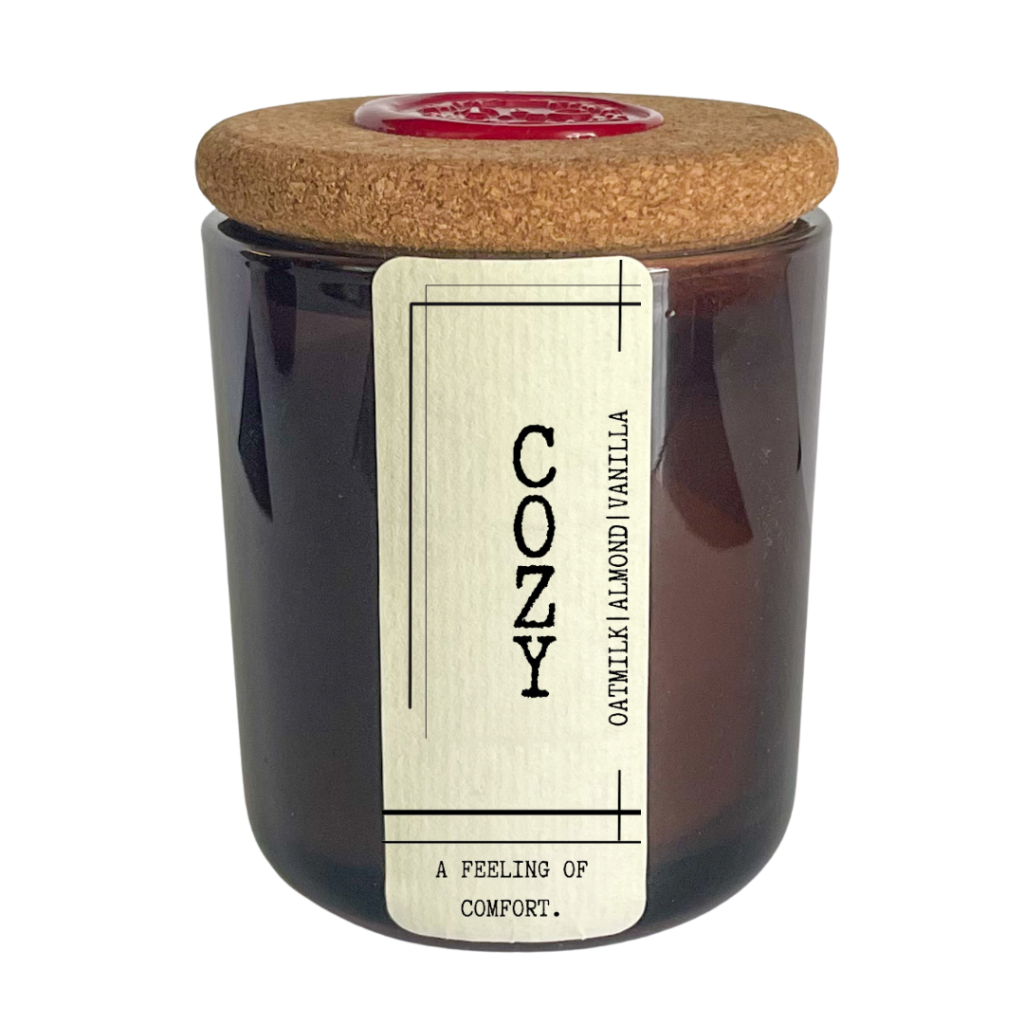 Cozy
snugly warm and comfortable
With its inviting and relaxing aroma, cozy is a soothing blend of nutty vanilla and delectable oats. A drizzle of honey adds a delightful sweetness that isn't overbearing.
Top  –   Honey 
Middle  – Almond • Oatmeal • Milk
Base  – Vanilla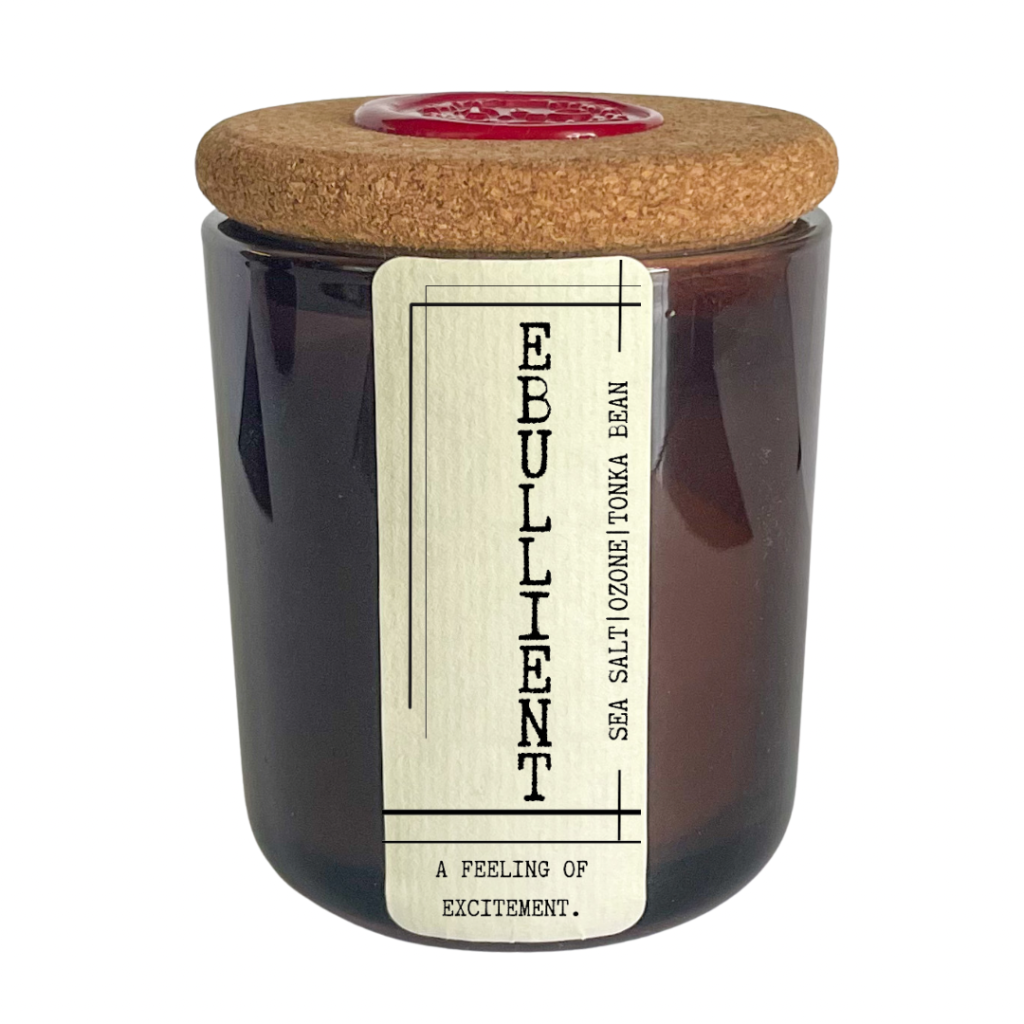 Ebullient
overflowing with fervor, enthusiasm, or excitement; high-spirited
Revitalizing ozone with soft florals blend elegantly to become an intoxicating and powerfully tranquil fragrance. 
Top

– Ozone, Orange

Middle

– Sea Salt, Freesia, Green Leaves

Base

– Tonka Bean, Light Musk, Amber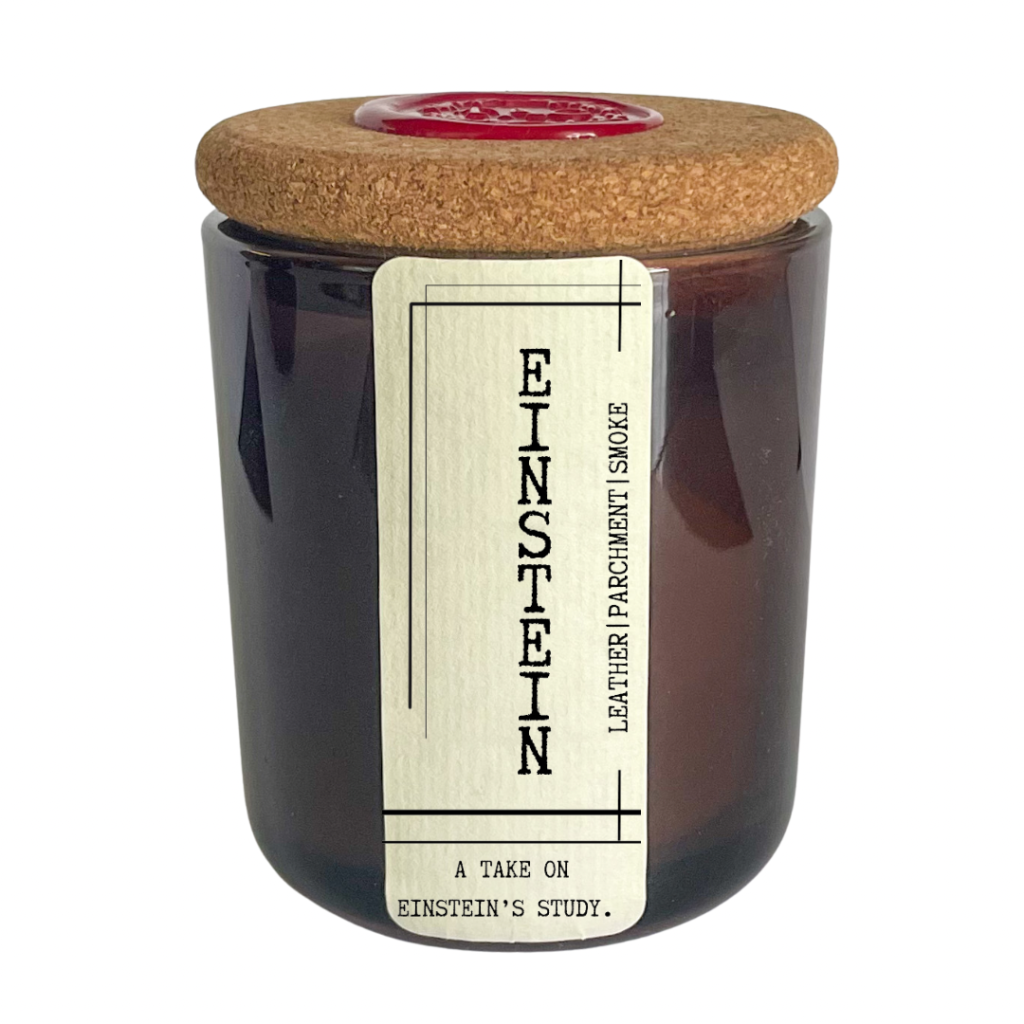 Einstein
German physicist, U.S. citizen from 1940: formulator of the theory of relativity
Touches of resins, leather and smoke blend to take you into this genus's office to swathe you in his wooden pipe, old manuscripts wrapped in spent leather, and sturdy wooden desk. 
Top

– Incense, Spearmint

Middle

– Smoke

Base

– Oud, Frankincense/Olibanum, Myrrh, Amber, Musk, Leather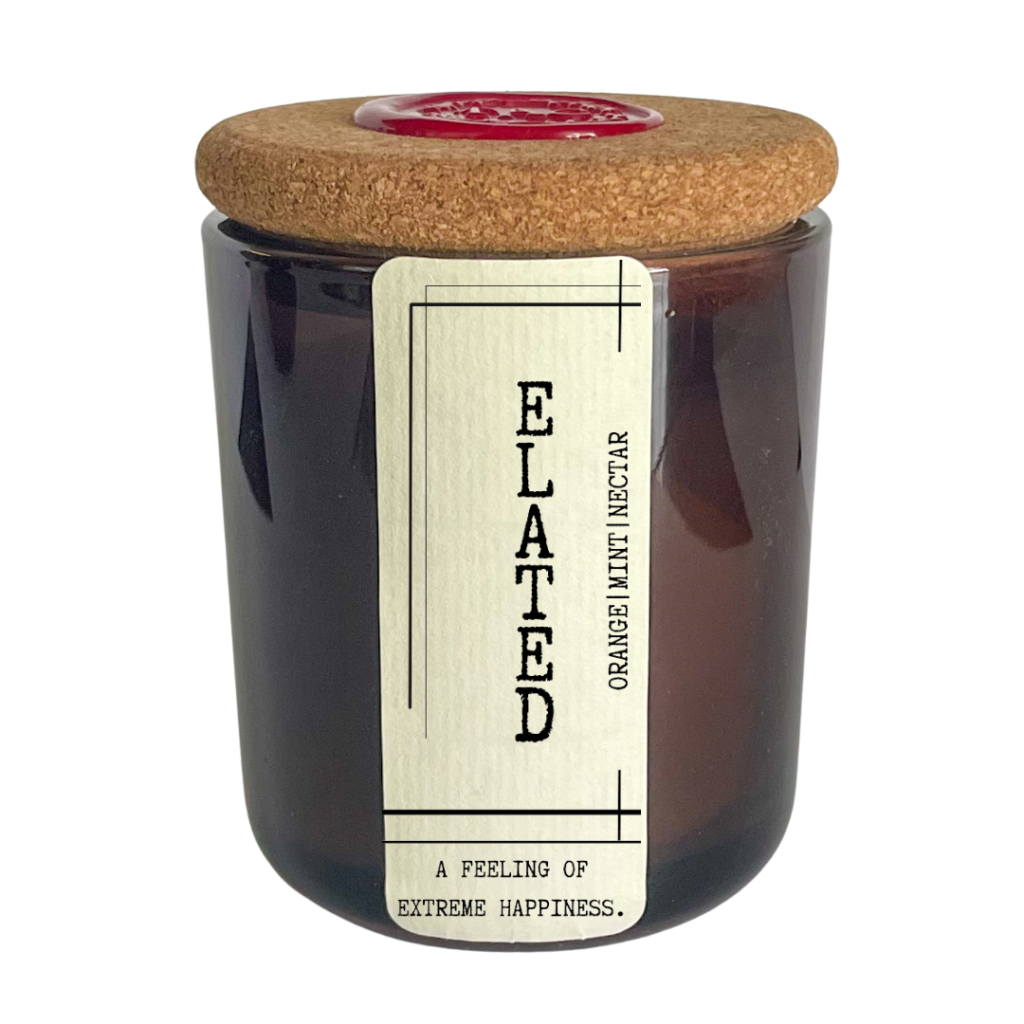 Elated
Very happy or proud; jubilant; in high spirits
Bright citrus and herbaceous mint, this invigorating scent combines with agave nectar notes to keep it juicy and clean.
Top

– Citrus, Basil

Middle

– Chamomile, Orange Peel, Mint

Base

– Agave, Tomato Leaf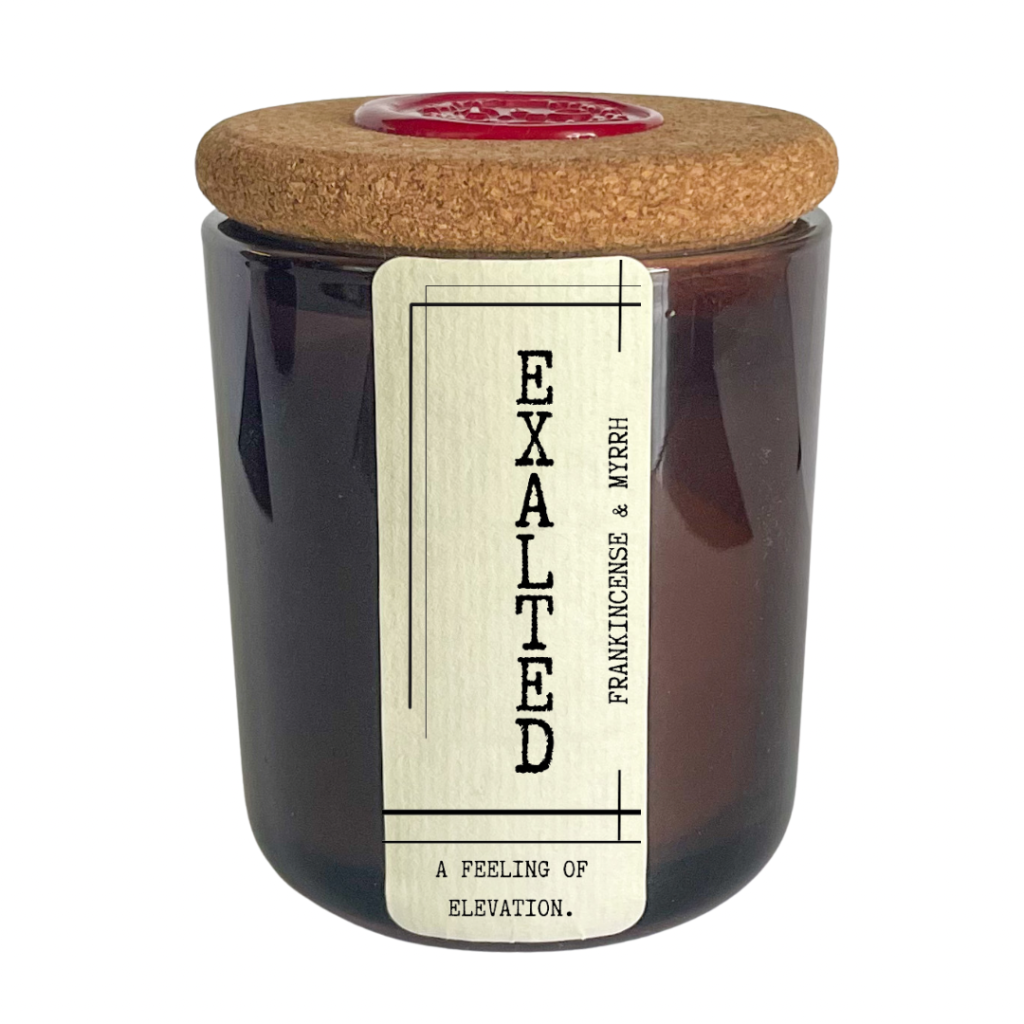 Exalted
raised or elevated, as in rank or character; of high station
Frankincense and Myrrh resins blend into a heady essence. Their incense has been used for millennia and is often loved by fans of patchouli.
Top

– Bergamot

Middle

– Amber

Base

– Frankincense/Olibanum, Myrrh, Oud, Powder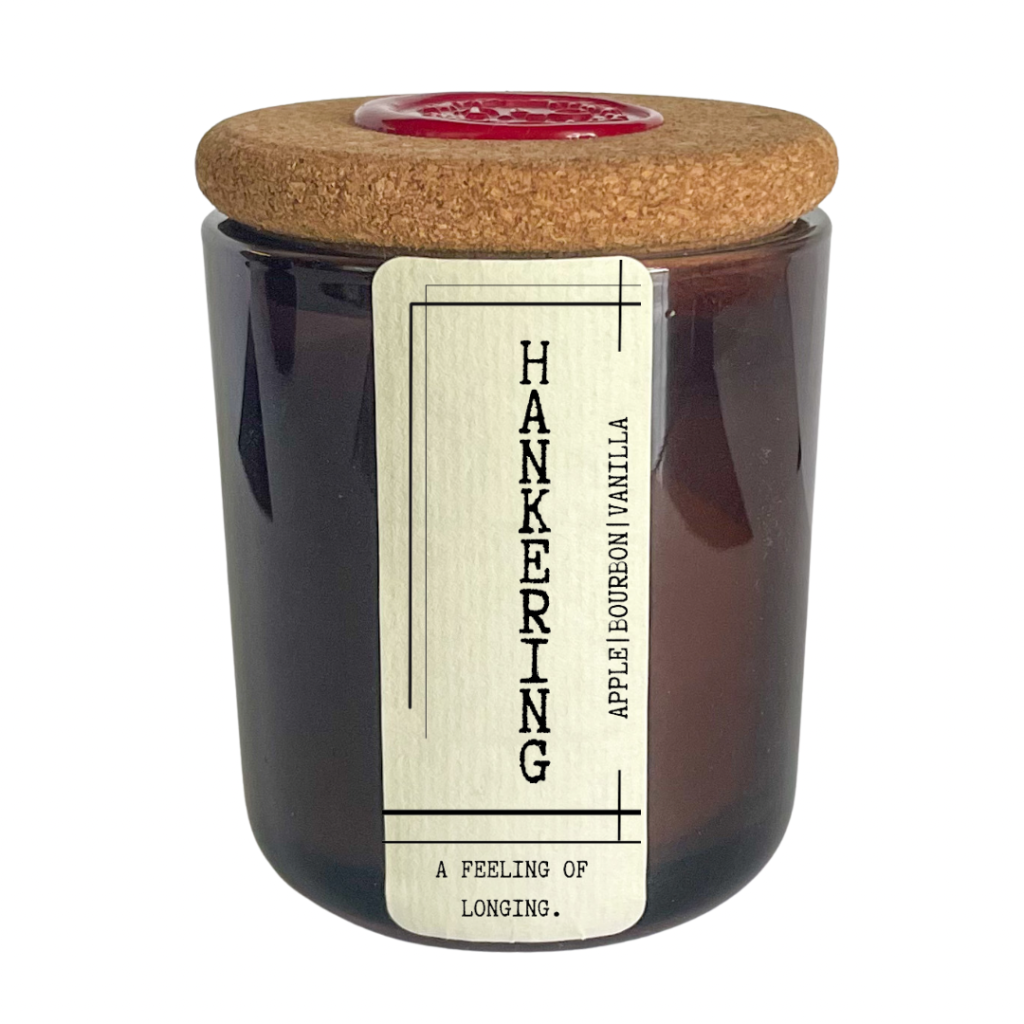 Hankering
a longing; craving
A salivating blend of delicious apple pie à la mode and aged bourbon come together in this gourmand fragrance that could compete for any blue ribbon. 
Top

– Apple, Orange, Cinnamon

Middle

– Bourbon, Coconut, Butter

Base

– Vanilla, Maple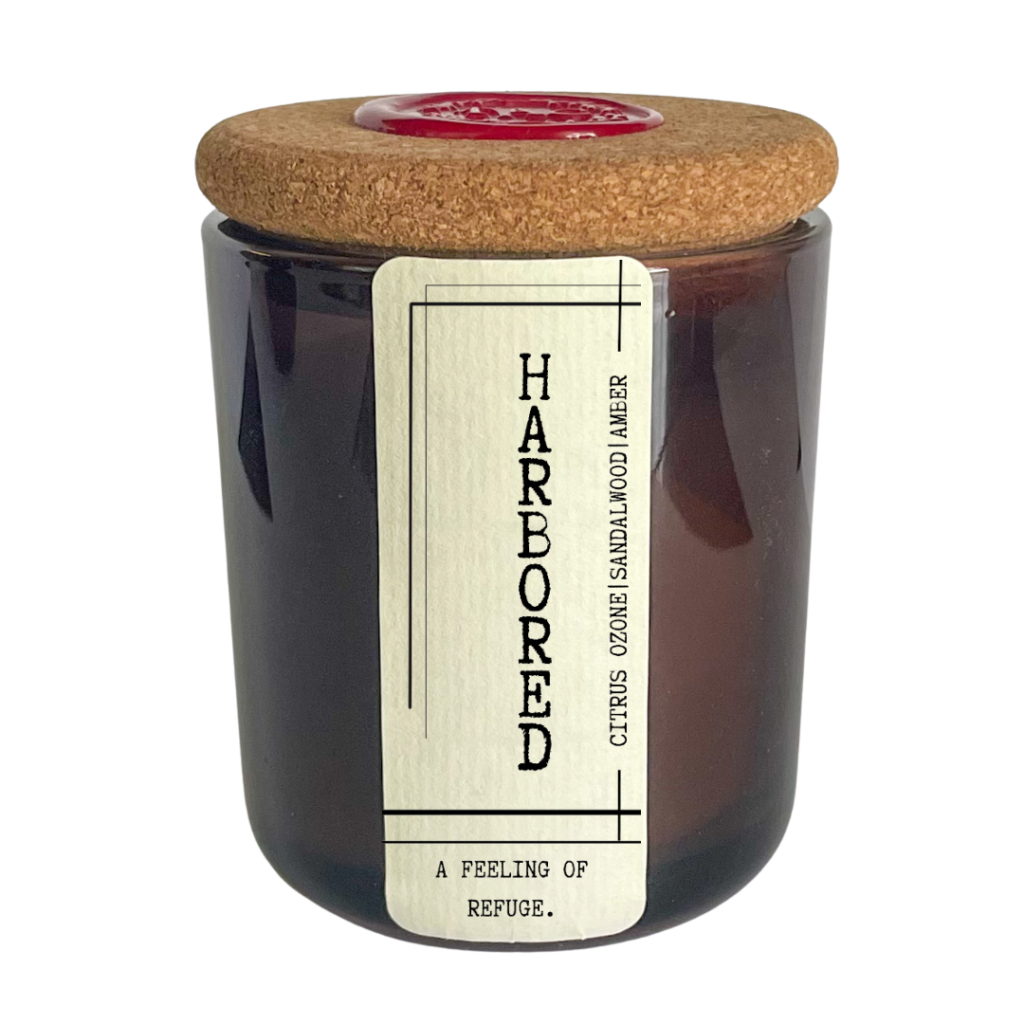 Harbored
to give shelter to; offer refuge to
An intriguing yet mysterious combination of amber musk and salty ozone bring a seductive feel to your space with this masculine aroma. 
Top

– Petitgrain, Ozone

Middle

– Sea Salt, Plum, Eucalyptus

Base

– Powder, Sandalwood, Dark Musk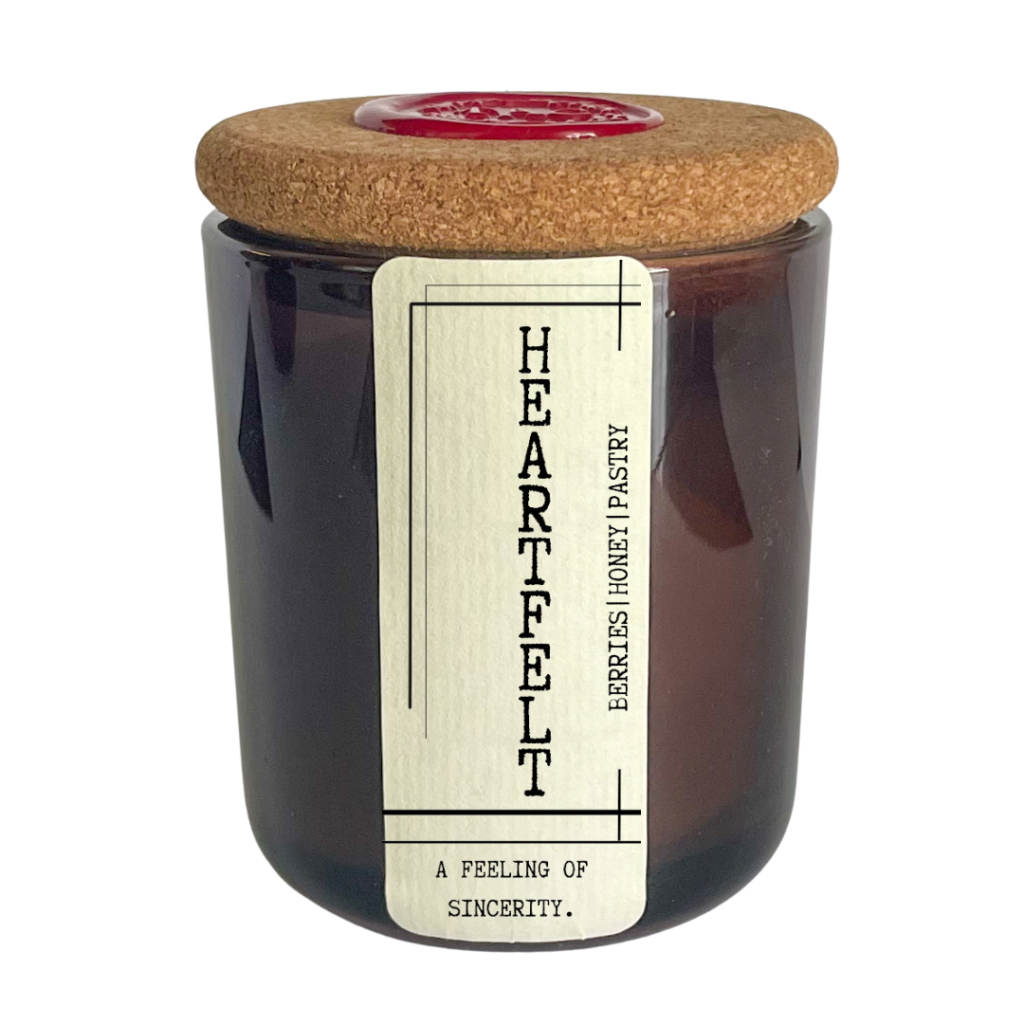 Heartfelt
deeply or sincerely felt
Toasty and absolutely craving worthy, this berry baklava is sure to satisfy any sweet tooth. Toasted nuts with buttery bread and tart berries create this gourmand aroma.
Top

– Orange Peel

Middle

– Walnut, Honey, Raspberry, Butter

Base

– Vanilla, Sugar, Cinnamon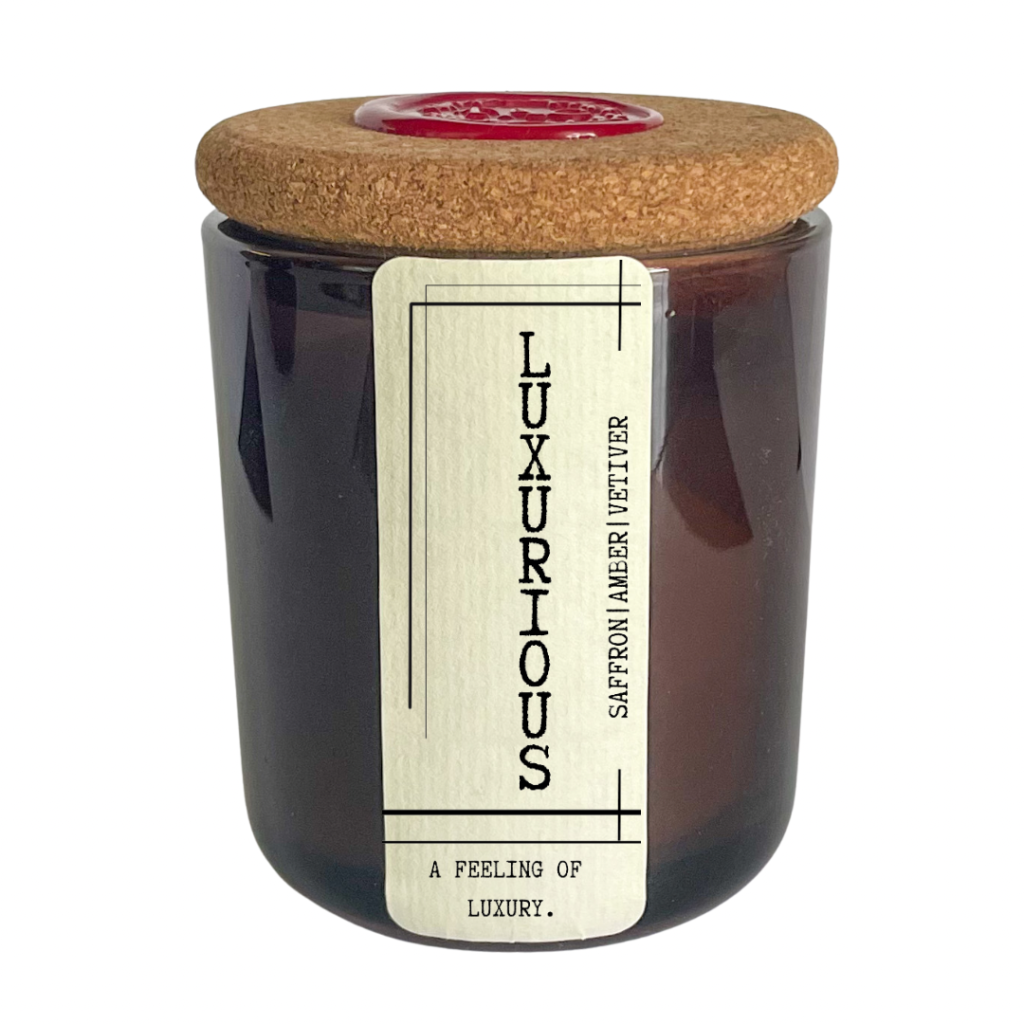 Luxurious
extremely comfortable, elegant, or enjoyable, especially in a way that involves great expense
A step into luxurious spaces, this fragrance is soft yet warming. A mix of hearty base notes of musk and vetiver, it's elevated with earthy saffron and citrusy bergamot.
Top

– Bergamot, Saffron

Middle

– Violet, Lily of the Valley, Amber

Base – Dark Musk, Powder, Vetiver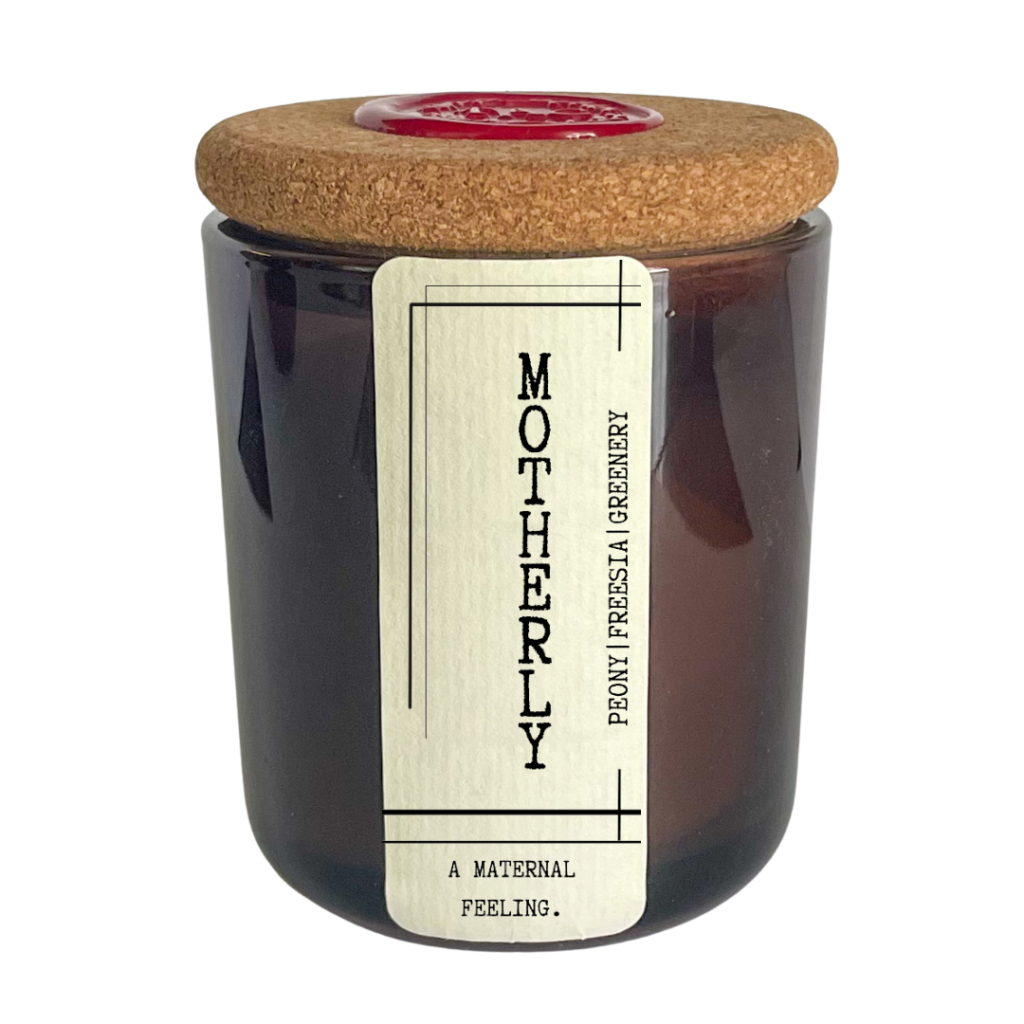 Motherly
pertaining to, characteristic of, or befitting a mother; maternal
A tribute to a mothers perfume, this fragrance embodies spring energy with earthy notes of green leaves, freshly bloomed peony, and oak wood as base.
Top  –   Red Fruit • Apple • Green Leaves
Middle – Jasmine • Muguet • Peony
Base  – Oak Wood • Vanilla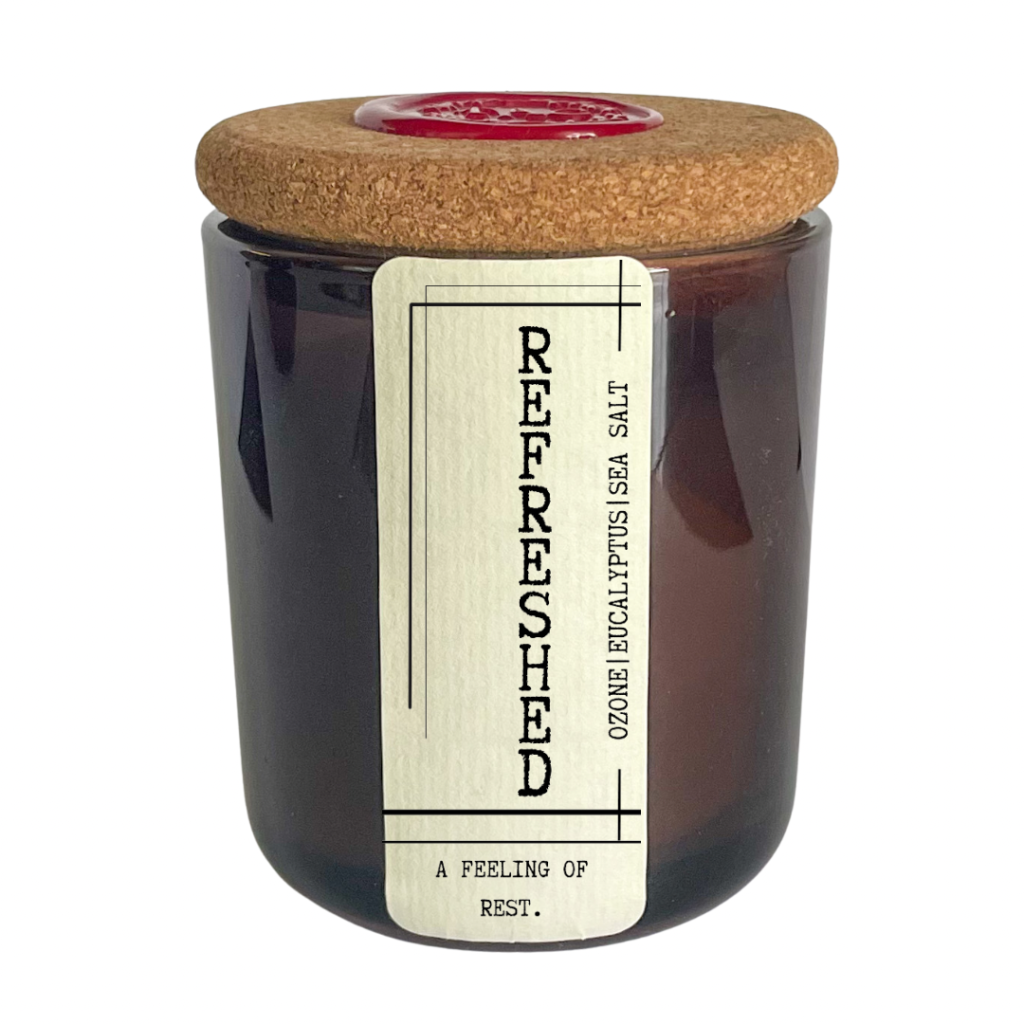 Refreshed
to provide new vigor and energy by rest, food, etc
The ultimate aroma for a clean and calming atmosphere. Earthy ozone and crisp linen fragrance notes complement each other for a refined and fresh space. 
Top

– Ozone, Linen

Middle

– Eucalyptus, Sea Salt, Freesia

Base

– Moss, Powder
Studious
disposed or given to diligent study
Evoking the enchanting memories of a quiet library, this fragrance has the distinctive smell of antique books with weathered leather spines and parchment, and polished wooden desks. Familiar soft vanilla interweaves throughout for a truly unique scent.
Top: Pepper essence, orange flower Blossom firnat, patchouli prismatic

Middle: Cypriot, Tonka Bean absolute, Benzoin siom resinoid

Base: Vanilla absolute, Cedarwood, Vetiver
Sublime
supreme or outstanding
The indulgent classic crème brûlée dessert has never smelled better! Caramelized sugar and creamy custard blend with spiced rum for the ultimate decadence. 
Top

– Coconut, Caramelized Sugar

Middle

– Rum, Custard

Base

– Benzoin, Vanilla, Maple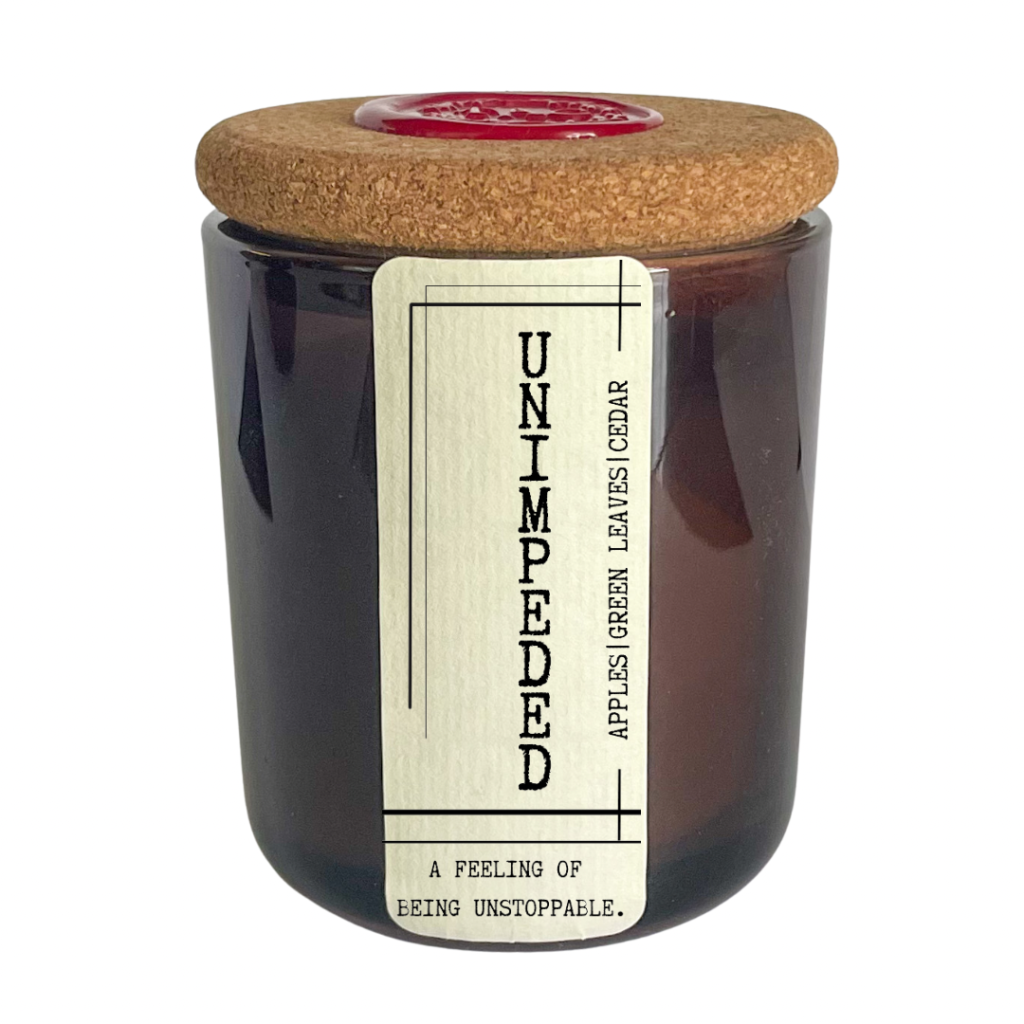 Unimpeded
not impeded; unhindered
An autumn atmosphere filled with warmth and freshly fallen leaves, this scent appeals to a broad audience. It is an inviting fragrance of fruity, earthy, spicy, and citrusy.
Top

– Cinnamon, Citrus, Chrysanthemum

Middle

– Berry, Green Leaves, Apple

Base

– Pecan, Cedar
Second Set of Sets
Groves – Grapefruit & Ginger
Woods – Spruce & Moss
Fields – Tea & Eucalyptus
Springs – Cucumber & Melon
Gardens – Spearmint & Eucalyptus