All wax, fragrance, and glass is sourced in the U.S. and are free of any carcinogens or toxins to elevate your home decor.
Transform your space with our scented candles – explore captivating fragrances, indulge in aromatic bliss, and ignite your senses. Shop now and bring enchanting aromas into your home!
Born out of extensive testing and experimentation, we proudly launched our store in 2020, introducing our unique blend of wax and fragrances to the world. Our commitment to making a positive impact on lives is at the core of everything we do, and we continuously expand our product offerings to enhance your experience.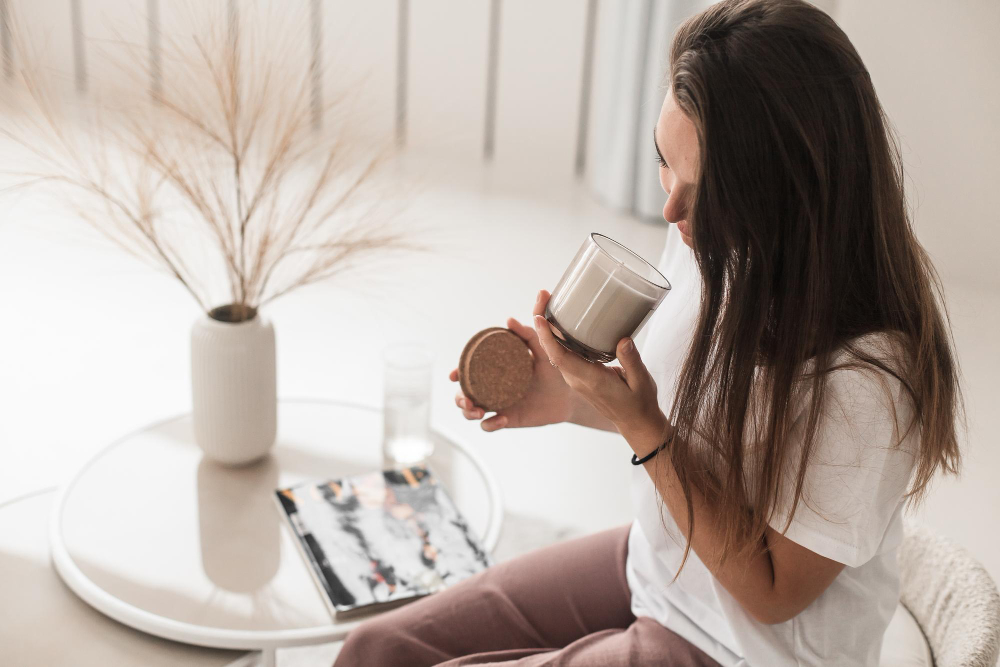 Elevate your sensory experience with our meticulously crafted, hand-poured vegan candles. Each ingredient in our online store is thoughtfully selected to align with our commitment to ethical and sustainable practices.
Frequently Asked Questions
As you are burning a natural wax blend, you may notice an uneven layer of wax after the burn.
This is normal in soy and doesn't affect the burn.
You may notice discoloring from previous melt pools.
This comes from vanillin in the fragrance and is not only normal, but harmless.
Scent is very much subjective.
While we try to bring you the strongest candles possible, you may notice a difference from our candles and other candles produced mainly with petroleum-based paraffin. We do this to keep the candles as natural as possible.
Located in Clayton, NC.
Available Monday – Saturday.
Open from 9AM- 5PM
*CLOSED ON SUNDAYS*